---
Switches
The essence of the SensoryPlus switch control system is simplicity. Easy to use and simple to understand, with uniform controls throughout the whole range.
It is entirely flexible to suit any type of environment or use. Its adaptability
means that it is compatible with virtually all control systems and switches. This
reliable system can be used at any level from simple on/off function through to
Bubble-based and fibre optic products, computer or radio-remote controlled
systems. All switches shown will work with our new and free Sensory Connect Controller.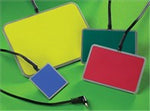 Regular price

incl VAT: £66.00 excl VAT: £55.00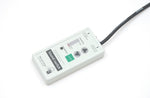 Regular price

incl VAT: £144.00 excl VAT: £120.00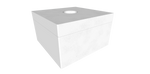 Regular price

incl VAT: £816.00 excl VAT: £680.00