---
Evoke Mobile Sensory Units
The Evoke Mobile Sensory Units provide compact sensory solutions for space restricted environments and can be easily moved whether it is between classrooms or from room to room enabling the equipment to be accessed by everyone.
With four different Evoke Mobile Sensory Units to choose from, integration into existing or new environments will be effortless and the rewards outstanding.  All that is required is access to a 13amp electrical mains socket!
The Evoke Mobile Sensory Units include durable tubs that can either be filled with our four themed tub options; Tactile, UV, Music or Activity or indeed your own choice of sensory tools.  These tubs are designed to help you to extend the possibilities of multi-sensory work with service users; whether they are young or old across a range of needs and abilities.  Tub choice should be specified when ordering but can be supplied retrospectively as need dictates.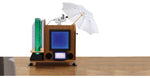 Regular price

incl VAT: £4,320.00 excl VAT: £3,600.00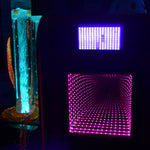 Regular price

incl VAT: £6,720.00 excl VAT: £5,600.00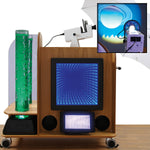 Regular price

incl VAT: £5,520.00 excl VAT: £4,600.00